WELCOME TO APPEAR NATURAL
What we do:
At Appear Natural SMP, we specialize in a procedure called scalp micropigmentation. Often referred to as SMP or hair tattooing, scalp micropigmentation is the world's fastest growing hair loss solution, used by thousands of men and women worldwide to camouflage thinning hair, scars, alopecia and even total baldness.
WHY CHOOSE APPEAR NATURAL FOR YOUR TREATMENT?
One of the world's most experienced practitioners
Warm and friendly service from a local expert
Clean relaxing environment
Natural looking results
Evening and weekend appointments available
Your privacy is always respected.
Our stylish and modern clinic is situated perfectly on the border of South London and Kent. Our premises provide the privacy our customers deserve, as well as offering the convenience of various local amenities.
We are easily accessible via public transport, just a stone's throw away from Hayes train station which has direct links to London Bridge, London Charring Cross and London Cannon Street. Alternatively, for those who prefer to drive, there is a large public car park just seconds away from our clinic.
Both the premises and practitioner are fully insured and licenced. We have undertaken extensive hygiene and infection control qualifications, ensuring that your personal welfare is never compromised. We have done everything possible to create the perfect environment. All you need to do is relax and let us change your life.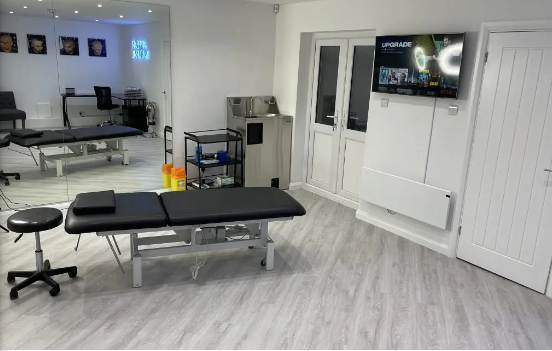 Highly recommend Appear Natural! Ollie is extremely professional, knowledgeable and passionate about SMP. He has over 10 years of experience, makes you feel very relaxed and talks through the entire process. I am so pleased with the results and if anyone is looking into getting SMP for themselves then definitely book in a consultation with Ollie!
I'm extremely happy with how my scalp looks even after the first session it looked amazing just had my third one done and it looks incredible Ollie's a great guy and met my expectations and more couldn't recommend appear natural enough
I recently trained with Ollie in smp. I was really nervous to start, but Ollie made me feel very comfortable & at ease . I would highly recommend him if you are looking for a change in career. Thank you Ollie.
Just finished my SMP treatment with Ollie and could not be happier with the results. Ollie is a true professional who puts you at ease from the first consultation and his work is second to none. Did my research before choosing Ollie and so very pleased I did as the finished results are amazing. If you are thinking of having SMP do not hesitate to choose Ollie, you'll be pleased you did.
These guys were great
FTR Performance
2023-04-26
Amazing attention to detail. 👌 Had a look at a lot of people's work before deciding on going with Appear Natural. Ollie is a gentleman and true professional. Really made me feel comfortable and the end result is a totally natural hairline that you cannot fault. SMP is the way forward. It can't fall out. It can't fall off. You won't regret it 👍 Do it!!
I had a great experience at Appear Natural! Easy to talk and so professional, they know what i wanted and now i have my head done so beautiful that am feeling much more confident in everything. I really recommended! ⭐️⭐️⭐️⭐️⭐️
Bartek Kaczmarek
2023-03-01
I had full SMP done by Ollie few years ago and I have just had top up few days ago. Very natural looking final result. Olli is professional, friendly, hygienic and perfectionist! Very nice salon, he will have detailed consultation with you and he's happy to answer to any concerns you may have. If you are looking for the best SMP treatment don't think twice and give him a call! Top man!👍🏻
Ronnie Beaumont
2023-02-27
After months and months of serious contemplation I decided to investigate the Skin Micro Pigmentation SMP procedure and was given the name of Olly from Appear Natural as a referral from a very satisfied past customer. I rang Olly and after a 15 to 20 minute telephone conversation I agreed to meet and talk further at his premises in Bromley/Hayes. That premises are very clean and professionally laid out. Olly answered every question/reservation that I had. He is a very patient and personable man with over ten years of experience with SMP. After our chat I was 100% sure/convinced that SMP was right for me and the Olly was the best man I London to perform the procedure. To cut a long story short Olly completed my SMP Procedure today and I could not be happier. He far, far exceeded my expectations he actually 'stole' 15 years off my life. I now look and feel great, don't waste your time hunting around and around, Appear Natural will NOT disappoint you. I would recommend them to anyone. Fantastic, professional, first class service.
Like i was, you are probably reading reviews so you can make a decision on what SMP Artist you wish to trust, with what will be one of the biggest decisions of your life. I did so much research and thankfully opted for Ollie at Appear Natural. He is a 3 hour drive away from me, but it was so worth it. From start to finish, Ollie listened and reassured me that he had my best interest heart. Since having it done, all the anxiety of what others will think has completely gone, my friends and family cant beleive how good and Natural it looks, I just wish i had done it sooner. You wont regret it, and Ollie is one of the best, if not the best in the business.
Scalp Micropigmentation
At Appear Natural we pride ourselves on giving our clients premium service and customer care/ Industry experts in SMP in the South of London, we cater to a variety of clients.
Services include:
Male balding,
Female balding,
Alopecia clients
Hair transplant for scarring
If you have any enquires or need any more information, feel free to follow any of the links below or contact us via email or call and we'll get back to you as soon as we possibly can.
31 Station Approach, Hayes, Bromley, Kent, BR2 7EB