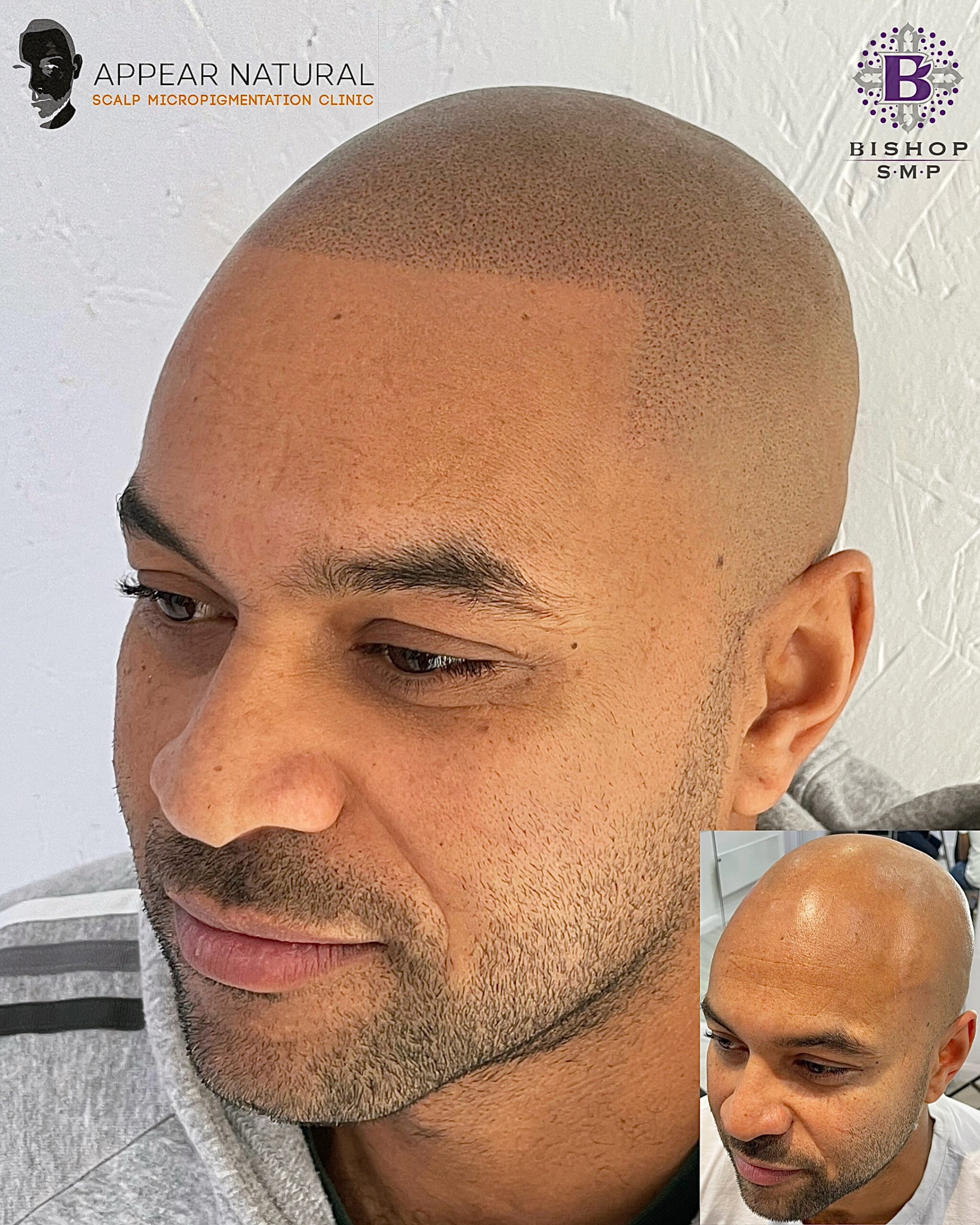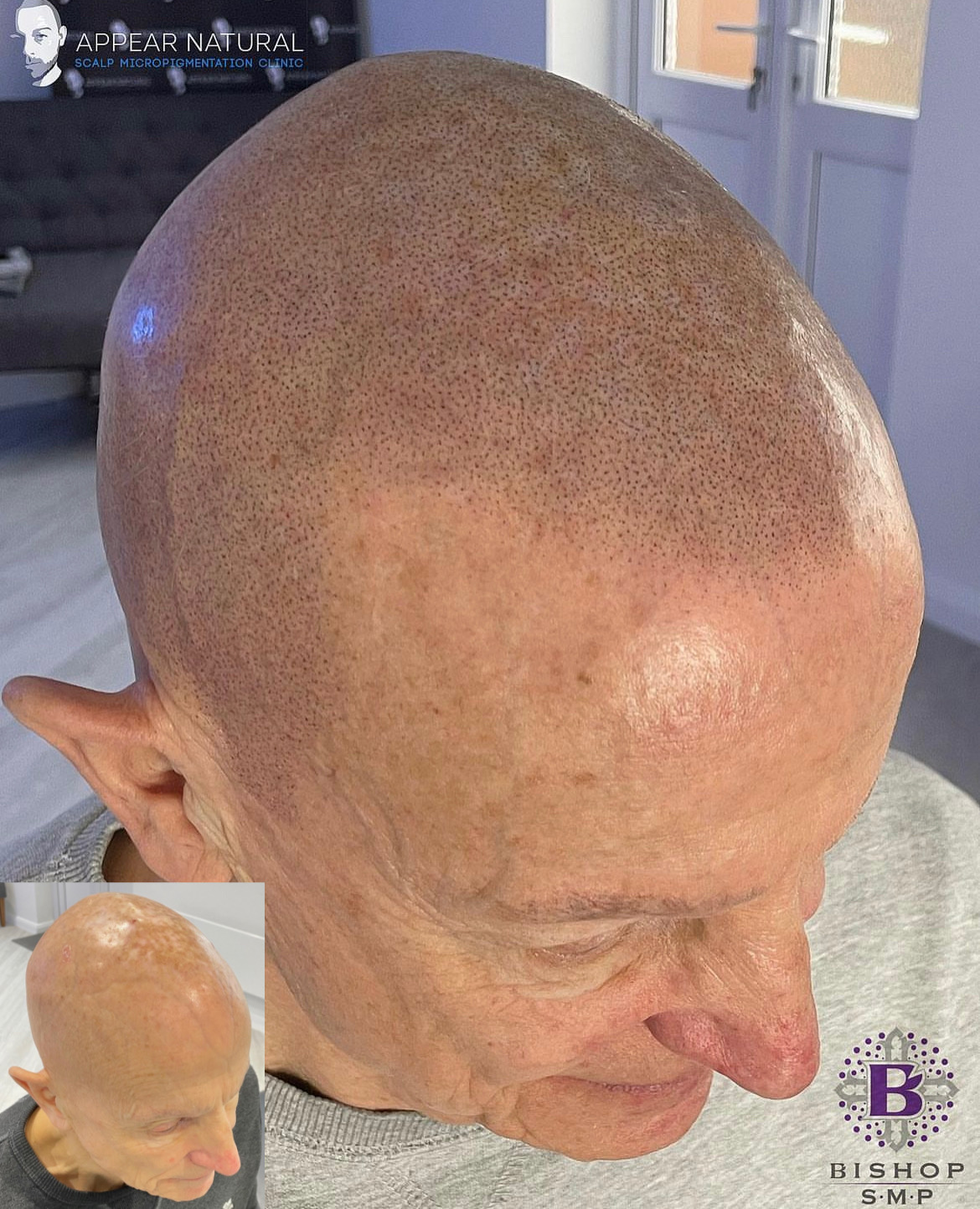 A modern, low maintenance solution for hair loss, scalp micropigmentation is changing the lives of men worldwide. More than half a million people have chosen SMP to hide their hair loss, and popularity of this incredible camouflage for thinning hair continues to grow.
A highly innovative procedure, scalp micropigmentation has existed in basic form for more than 20 years, but only during the last 10 years or so that SMP has gained mainstream status as a solution for hair loss. Pioneered simultaneously by several thought leaders in Europe and the United States, scalp micropigmentation is now practiced worldwide.
Sometimes described as hair tattooing, hair follicle replication or tricopigmentation, scalp micropigmentation (SMP) is a delicate and detailed process of implanting tiny pigment deposits into the upper dermis of the scalp. Designed to replicate shaven hair growth, thousands of carefully placed deposits combine to create the illusion of a full head of shaved hair.
The shaved hairstyle is just part of the story. An increasing number of men now keep their hair at a longer length and use SMP to create an illusion of fullness. This option is perfect for those who do not want to shave their heads. Density enhancement treatments like these are also used by women who want to combat thinning hair or bald patches.
Scalp micropigmentation is also commonly used to camouflage hair transplant scars, as well as scars from neurosurgery or accident trauma, and is also the only solution for those experiencing alopecia to offer guaranteed, instantaneous results.
Every client is unique, and so too is every SMP treatment. Your session plan is fully tailored to meet your own specific needs and desired outcome. We work with you to ensure you get exactly what you want from your scalp micropigmentation experience.